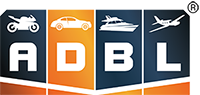 ADBL - manufacturer of professional grade products, accessories and tools.
We are one of the few companies in the industry who carry out the entire manufacturing process, starting from the idea, moving on to the formula and manufacture and ending with the design of the packaging.
Company MB Renovus (Greenhill Motors) is exclusive ADBL distributor in Baltic States - Lithuania, Latvia, Estonia.