More info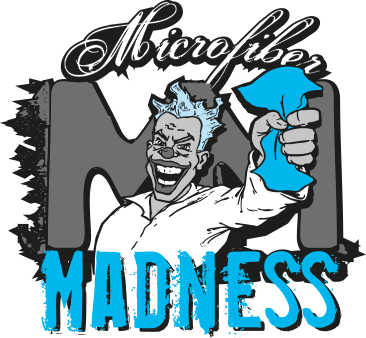 Crazy Pile - Ultra-Soft Heavyweight Detailing Towel
The Microfiber Madness Crazy Pile Deluxe Towel features a double layer of the ridiculously soft, mentally deep 75:25 (polyester:polyamide) microfibre material that made its debut in the original Microfiber Madness Crazy Pile Towel. These two layers of ultimate plushness are sewn together along two parallel lines and edged with a strip of very soft microfibre, which virtually eliminates the risk of the finished product causing any fresh surface marring.
Construction: 75% polyester, 25% polyamide (colour may vary)
Dimensions: 400 mm x 400 mm
GSM: 900 g/m²
Care instructions:
wash after each use in a washing machine at a low temperature (40 °C) using a non-biological liquid detergent (avoid soap powders and detergents containing bleach or fabric softeners);
allow to dry naturally on a line or tumble dry on a cool heat setting (avoid radiators and other sources of high heat);
store in a dry, dust-free environment whilst not in use (lidded plastic storage boxes are ideal in this respect).