More info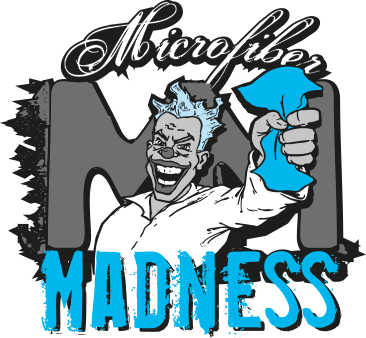 The Microfiber Madness Slogger Towel - Super Premium All-Purpose-Towel, does exactly what its name suggests; it slogs its way through the toughest of detailing jobs with ease. Whether working on your engine bay, door shuts or wheels, this towel will take a regular beating without needing to be replaced. It's also entirely edgeless and tag-free, which makes it safer than other multi-purpose towels too. Although they are pricey, Microfiber Madness towels are by far the best currently available in the UK, and we can't recommend them highly enough.
It was designed with pride for interior jobs like leather care, plastic dressings or APC. It could be used to remove polishes or excess of ceramic coatings on your paint The ultrasonic cut also prevents scratches on sensitive surfaces and the low pile delivers high cleaning abilities. The towel is great for all these jobs and many other purposes as well!
Dimensions: 40 x 40cm
Weight: 230g/m²
Target Application: Interior, leather care, metal polishes, ceramic coatings
Material: 75% polyester / 25% polyamide
Care instructions:
wash after each use in a washing machine at a low temperature (40 °C) using a non-biological liquid detergent (avoid soap powders and detergents containing bleach or fabric softeners);
allow to dry naturally on a line or tumble dry on a cool heat setting (avoid radiators and other sources of high heat);
store in a dry, dust-free environment whilst not in use (lidded plastic storage boxes are ideal in this respect).