More info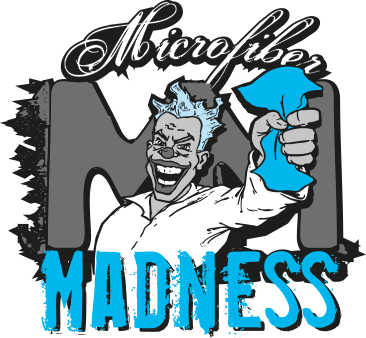 Microfiber Madness Waxing Moon Pads are microfibre applicator pads featuring a ridiculously soft, ultra-short, 75:25 (polyester:polyamide) weave. The uniform nature of this weave enables thin and even product application on almost all automotive surfaces, making Microfiber Madness Waxing Moon Pads an essential accessory product that no detailer should be without.
Hand-Applicator Pads Made in Germany
Diameter: 5" / 12,5cm
2 pieces per pack
Material: 75% polyester / 25% polyam
Care instructions:
wash after each use in a washing machine at a low temperature (40 °C) using a non-biological liquid detergent (avoid soap powders and detergents containing bleach or fabric softeners);
allow to dry naturally on a line or tumble dry on a cool heat setting (avoid radiators and other sources of high heat);
store in a dry, dust-free environment whilst not in use (lidded plastic storage boxes are ideal in this respect).