More info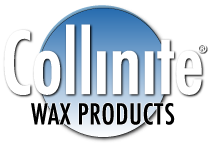 Collinite Super Double Coat Wax 476 S is guaranteed to outlast and outshine any other competitive car wax, polish or protective coating under any conceivable condition. 
That's why it's called the PERMANENT AUTO WAX.
No hard rubbing or buffing and no special applicator is required. Collinite Super Double Coat will last a full year, even under adverse conditions. Clear coat safe.
Signature carnauba shine, heavy-duty protection and ultimate durability. One of the finest paste type car waxes available. Easy to apply and absolutely DETERGENT PROOF.
Collinite's longest-lasting automotive formulation

Award-winner in independent tests for endurance

Produces lustrous finish while shielding against outdoor elements
Size: 9oz (268 g.)
Made in USA.
Super DoubleCoat Auto Wax #476 is a popular choice for winter paint protection. Its durable protection stands up to road salt and ice like no wax you've used before. Collinite's headquarters are in New York so it's not surprising that they produce such an outstanding winter wax.
Directions:
Surface should be dry, pre-cleaned (contaminant-free) and feel lukewarm to the touch. Apply wax in THIN, even coat to a CLEAN section no larger than 2x2 ft at a time with applicator pad. As soon as wax dries/hazes, polish off with dry microfiber towel (turned over frequently).