More info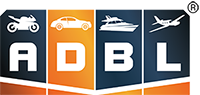 ADBL CLAY GLIDE - PROFESSIONAL CLAY LUBRICANT
Lubricant dedicated for use with ADBL CLAY SPONGE, ADBL CLAY MITTor ADBL CLAY TOWEL and all clay bars. It is free from solvents and does not damage the structure of even the most delicate clay bars. On the contrary, it improves their glide and reduces the risk of scratches. A balanced level of glide ensures safe and effective work.
Directions for use:
Put the amount of ADBL CLAY GLIDE ensuring satisfactory and comfortable work on a panel.
Cars which are deep cleaned for the first time should be washed once again afterwards.
If using clay is a part of regular maintenance, the car can be wiped with a soft microfiber towel after the work is done.
Before use, mix the clay for about a minute.
Keep in dry and cool place, do not expose to sunlight.
Absolutely avoid working under direct sunlight or on hot elements.
Storage temperature: 5-25 °C.
Available capacity: