More info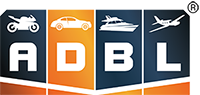 ADBL MICRO WASH
ADBL MICRO WASH is a specialised product for washing microfibre cloths. This mixture of natural and synthetic detergents, additions which soften water and natural solvents is composed in such a way as to not affect the natural properties of microfibre after washing. ADBL MICRO WASH removes deeply ingrained dirt, restores softness and absorbency. It leaves a subtle citrus and apple scent.
Use 40­ – 50 millilitres for a whole washing machine. Wash at temperatures between 40 and 90 °C.
When you need to deal with very ingrained dirt, put the cloths in warm water with ADBL MICRO WASH (50 millilitres/1 litre of water) and manually remove the biggest stains before you place them into a washing device.
Available capacity: