Glaco Blave ensures strong hydrophobic effect both for glass and plastics. All you need to do is apply it and wipe it off – the product is effective immediately!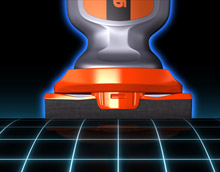 First ever Glaco that ensures strong hydrophobic effect for glass and plastics. Glaco Blave creates a strong coating not only on glass, but also on transparent plastics, like front and rear lights covers, motorcycle helmet covers, and others . Secure your visibility when travelling during heavy rainfalls! The product does not need to dry, resulting in a very quick application . All you need to do is apply the Glaco Blave and wipe it off – the product is effective immediately!

Directions of use:
* Rinse off dirt or dust before use.
1. Take off the cap and apply directly
Directly apply because it attaches felt applicator. Quick application without getting dirty your hand.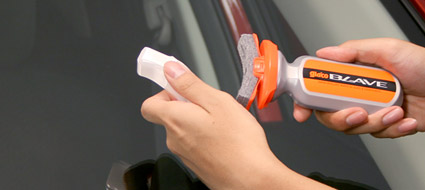 2. Big applicator can apply quickly
It is applied in full coverages otherwise it cannot produce original performance.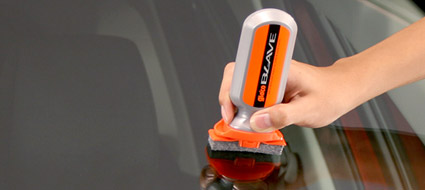 3. Whipe off when surface gets white and dry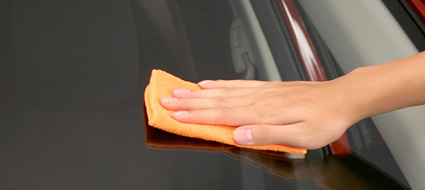 4. Whipe off with clean microfiber towel
Make sure to use wet towel as it can wipe off completely to reduce remaining product leftover on surface,
which will cause wiper jumping and unevenness.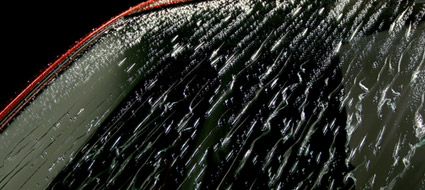 5. Roll On tremendous Water Repellency!
As you can see excellent water repellency. Instantly water become round, blow off by wind pressure. You can drive without operating wiper from 45km/h. Rain repels not only glass surface but also transparent plastic parts.