More info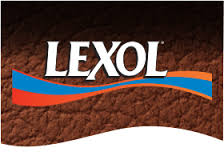 Leather gets dirty, so All leather—automobile interiors, footwear, sports equipment, handbags—is constantly exposed to dirt, sunlight, heat and humidity. Leather goods can be an expensive investment, but will look their best and last longer if protected with proper care.
Lexol pH-balanced Cleaner is purely a cleaner. There are NO silicones, alcohols, waxes, oils, or additives in our product that would interfere with its cleaning action or cause dirt to be trapped in the leather.
Our pH-balanced formula maintains the pH range of leather itself, which means it cleans leather safely as well as the stitching and other fibers that hold leather together. Its foaming action loosens and lifts dirt so it can be easily wiped away, leaving no tacky residue. Lexol Cleaner restores leather's appearance through a deep clean, thus preparing leather to maximize the benefits of Lexol Conditioner.
Ideal for use on: leather auto upholstery, footwear, furniture, handbags & briefcases, sports equipment and luggage
Contains no waxes, oils, or additives that interfere with its cleaning capabilities
Rinses easily, leaving leather healthy, supple and able to breathe
Leaves no tacky residue
Non-alkaline
Deep cleans; foams away embedded dirt without harshness
Balanced formula falls within the pH range of leather
Safely deep cleans leather in an alkaline free environment
Foaming action breaks up and removes oils which trap dirt in the leather
Glycerin provides residual softness following cleaning
Size: 236 ml.