More info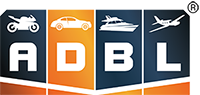 ADBL SHAKER 0,5 l 
Aesthetic and durable bottle of increased weight.
Reinforced with vertical and horizontal embossed areas.
Ergonomic – comfortable performance in different angles.
View bar and graduation scale facilitate preparing working solutions and checking actual content of the bottle.
ADBL SHAKER goes with a label (for product name and dilution) as well as a newly designed trigger, totally made of synthetic materials.
Spot and mist spraying are available.
Capacity:  500 ml