More info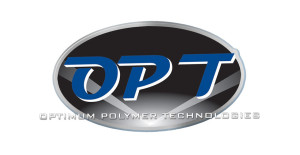 Optimum Opti-Seal is a revolutionary paint protection formula that creates unmatched slickness and gloss with just a few drops per vehicle. One ounce completely seals and protects 4-5 cars! This product leaves no residue and requires no buffing. Enjoy months of durable polymer protection with just drops of Opti-Seal.
The science behind Opti-Seal is incredible. The hyper concentrated polymer sealant begins cross-linking as soon as it hits the paint. Opti-Seal flashes almost immediately to leave a polymer film on the paint. Opti-Seal is not a short-cut product. It is a state-of-the-art, stand-alone spray sealant that provides real, durable protection for paint, plastic trim, and wheels. This is a last step product, not a maintenance product. After polishing, apply Opti-Seal and walk away. Opti-Seal is the only paint protection your vehicle needs.

Opti-Seal is crystal clear in the bottle and on the paint. Applied very thinly, it will not streak or cloud. Simply spray, wipe, and walk away. Opti-Seal leaves absolutely no residue to buff off. Paint protection couldn't be any easier!

Opti-Seal contains no fillers or cleaners. This is a true paint sealant. If your vehicle has some light imperfections, use Optimum Poli-Seal or any paint polish of choice for removing oxidation and any other paint correction. Top the smooth, shiny finish with Opti-Seal for added protection and gloss. Opti-Seal can also be used as a base coat under Optimum Car Wax or any other car wax.
Application tips:
Use very sparingly! Opti-Seal is made to be applied in a thin layer.

Always use a clean and dry applicator to spread Opti-Seal over your vehicle.

Prep the paint before applying Opti-Seal. Remove any swirls or imperfections beforehand because Opti-Seal is a true paint sealant with no cleaners or fillers.
Size: 237 ml.