More info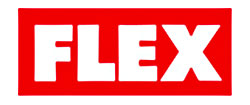 The FLEX PE8-4 80 Mini Rotary Polisher is a purpose built Rotary Machine Polisher which is perfect for small panels, hard to reach areas and is a lightweight machine capable of getting the job done.
Developed and manufactured in Germany, the Flex PE8-4 80 Mini Rotary Polisher is a smooth, compact yet powerful machine which is extremely easy to use and perfect for those getting into those tighter areas. The size of this machine makes it incredibly easy for polishing along the edge of panels like the bonnet or boot, or for up and down the a-pillars around the windscreen or the curves of the window frame. It's compact size also makes it the perfect tool for motorbike detailer, where precision is required. The smaller plate and pads also helps make it very easy to control.
Flex have also fitted the PE8-4 with a clever auto-shut-down feature, when the carbon brushes are worn down the machine will shut down to avoid any damage to the machine.
In summary, the Flex PE8-4 80 is the ideal addition to the pro-detailers kit. Giving you the cutting power only a Rotary can sometimes provide, this little beauty will help cut down on job times when time is of the essence. 
Specifications:
Weight: 1.8KG.
M14 Fitment.
Side Handle included.
No Load Speed 1300-3900 RPM.
Power input: 800W
Power output: 350W
Soft Start and Speed Selector.
Max Polishing Pad Diameter: 80mm.
Max Backing Pad Diameter: 75mm.