More info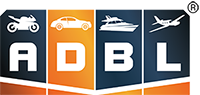 ADBL Tire Dressing
ADBL Tire Dressing combines the highest quality polymers, resins and silicon dioxide to restore the factory look. The effect of darkening, satin gloss and protection against UV radiation, dirt and water is obtained in one simple application. In addition, a very intense and pleasant smell rises during work.
Usage:
Before applying dressing you to clean the car carefully with/tire and rubber cleaner and let it dry.

Place a small amount from your compound on the sponge and wear it just the part on the side on the tyre.

After approximately 10 minutes and should not be recorded reste/tire dressing wipe down gently with a microfibre cloth.

Binden for a few hours.
Available capacities: