More info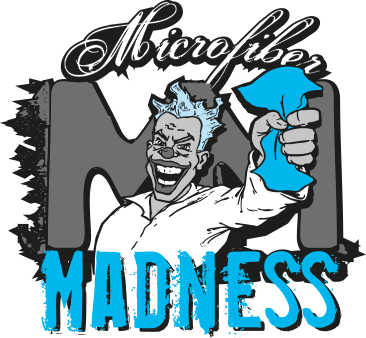 Incredipad is a premium microfibre wash pad designed and manufactured in Germany. To make it safe for use on all exterior surfaces, a special two-component blend of microfibres has been use to create a luxuriously thick pile that rivals that of premium lambswool products. This special blend of fibres also enables the Incredipad to glide over wet exterior surfaces effortlessly, with minimal drag. The built-in premium quality sponge inner absorbs a huge amount of water to give you a longer working time on each panel, meaning you can afford to take your time and be more careful, while its broad thin shape ensures that it retains excellent flexibility, meaning that even strongly curved surfaces and intricate details can be washed safely and with ease.
Unique Wash Pad - 100% Made in Germany
This product is washer / dryer safe and comes packed in resealable zipper bag for dust-free, safe storage!
Construction: 92% polyester, 8% viscose
Dimensions: 210 mm x 160 mm x 50 mm
Care instructions:
wash after each use in a washing machine at a low temperature (40 °C) using a non-biological liquid detergent (avoid soap powders and detergents containing bleach or fabric softeners);
allow to dry naturally on a line or tumble dry on a cool heat setting (avoid radiators and other sources of high heat);
store in a dry, dust-free environment whilst not in use (lidded plastic storage boxes are ideal in this respect).