More info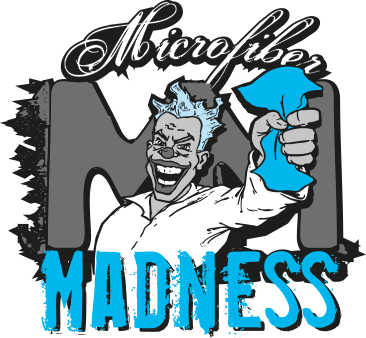 The Microfiber Madness Incrediflair is a premium microfibre wash mitt designed specifically for cleaning wheel faces. In order to make it completely safe for all wheel types, including those with delicate finishes, a special two-component blend of microfibres has been use to create a luxuriously thick pile that easily rivals that of lambswool. This special blend of fibres enables the Incrediflair to glide effortlessly over wet rims, with minimal drag. A centred thumb ensures excellent handling characteristics for right- and left-handed people alike, and is ergonomically perfect when it comes to wrapping the Incrediflair around wheel spokes to clean behind them. A snug fitting elasticated cuff with a neatly embroidered Microfiber Madness logo finishes off the design perfectly.
Dimensions:  25 x 20cm
Application: Car Wash
Material: 92% polyester, 8% viscose
Features:
Ambidextrous
Plush microfiber pile
Excellent Agitation Power
Glides easily across paintwork
Easily releases particles in rinse
Durability
Quality interior Liner
Synthetic Cuff with Embroidered Logo
Care instructions:
wash after each use in a washing machine at a low temperature (40 °C) using a non-biological liquid detergent (avoid soap powders and detergents containing bleach or fabric softeners);
allow to dry naturally on a line or tumble dry on a cool heat setting (avoid radiators and other sources of high heat);
store in a dry, dust-free environment whilst not in use (lidded plastic storage boxes are ideal in this respect).